Accomodations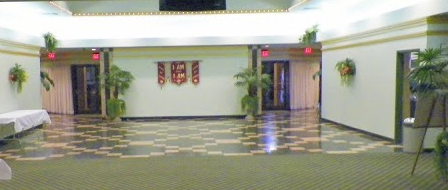 Featured at the conference center are four large meeting rooms, two ballrooms, and a business center. Our ballrooms and auditoriums vary in size and are suitable for all affairs. This is an ideal location for an anniversary or wedding, banquets, receptions, small business trade shows, parties and church services.
By selecting one of our fine caterers, your event will be enhanced with superb food and exceptional service. However, you may choose to select an outside caterer.
Ezra's professional staff and spacious facility is an enjoyable recipe for an unforgettable event.
Categories:
Accomdations